Personal Interests
Go back to Patrick's Main Page
---
Reading
---
---
Sports
---
I am a sports fan. Sports offers us an opportunity to experience camaraderie with the hope of seeing human perfection unfold before our eyes. I owe my newfound appreciation of being a sports fan to the late Bart Giamatti and his book Take Time for Paradise: Americans and Their Games. I highly recommend it to anyone who considers him/herself a sports fan.
I went to the University of Notre Dame (Class of 1988) and enjoyed my time in South Bend - perhaps a bit too much. Nevertheless, while there, I was inculcated into college football. My life does not revolve around ND football but I do enjoy taking in the games, enjoying a few pints with my fellow ND alum, and cheering on the Irish to victory. GO IRISH!
For those of you who really like college football, I highly recommend CFB360 and the college football sports blog Every Day Should be Saturday.
As a kid, I grew up with the lights of Yankee stadium right in my window. My mom was a die-hard Yankee fan but the timing just was not right for a kid in the late 60′s early 70′s to be a Yankee fan. The Miracle Mets were my team. I suffered bitter defeat after bitter defeat and yet I persevered until 1986 when they came home with the World Series. I watched the series while I was at Notre Dame with many of my friends. It was a joyous occasion - one that I will never forget. If they win another before I die, I will be a lucky fan.
---
Exercise
---
→ Swimming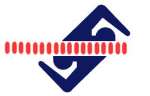 I swam for a short bit in college - eventually giving it up because it interfered with my social life too much. I was never going to be an elite swimmer anyway but I enjoyed competing and I still enjoy staying fit by swimming. Unfortunately, the pools in northern Virginia are not as nice as the pools in Tucson so my interest has waned. Moving from outdoor pools where you can swim year-round to indoor pools that remind me of early morning swim practices when I was a youth swimmer did not increase my motivation to keep at it.
I did start up an adult swim program at our local pool in Fairfax during the 2007 summer pool season. It was quite a success. We started with about 25 adults and most kept with it throughout the entire season. I taught the Total Immersion techniques that were adatped by my friend Jeff Utsch. The adaptation was used by Jeff to teach Navy Seals how to swim with all their gear. I think it worked out very well and hope it continues for years to come.
→ Biking
→ Elliptical Trainer
→ Core Performance
I just completed the first complete cycle of the Core Performance Program (Feb. 9th, 2008). The next week I get to take completely off. I need it!
---
Personal Goals (I keep track of my goals using Joe's Goals)
---
I intend to be alive long enough to age gracefully with my wife and to see my son grow up, have a family, and enjoy life as much as I enjoy life. To achieve that goal, there are some ancillary goals that must be met. For one, I need to take care of my body by maintaining a healthy weight, by managing unhealthy food/drink intake, and by exercising regularly. The rest is up to my genes to decide how I might end up.
→ Weight Loss
My latest goal is to lose some weight. The following graph shows my progress toward my goal (165 lbs.) from my initial weight of 190 (August 1st, 2007). I intend to update the graph almost daily so stay tuned if you are interested.
For those of you interested in how I am losing weight, I will provide some details here. I attributed my weight gain to being clueless about portion sizes and overall coloric intake. A secondary potential cause may have been the rate at which I consumed each meal. To combat these putative causes, I employed a simple behavioral restructuring program whereby I ate small meals (250–350 calories each) every other hour throughout the day (approximate 7 meals per day). These smaller portions allowed me to better appreciate the caloric density of the foods I ate while also limiting my overall caloric intake. I also paced myself while eating each meal by setting a timer for 20 minutes and stretching the meal to last that period. My weight loss plan would not be complete without the addition of regular daily exercise (about 60 minutes on the elliptical and my week-day bike commute). The graph above shows my current progress.
Goal accomplished. I now weight 165 and holding strong (last updated and weighed in on February 14th, 2008).
→ Writing
After completing my weight loss program and switching toward my maintenance phase, I felt I needed to improve my writing habits. To accomplish this goal, I learned of a great book from my friend and fellow MRES member Chris Monk. He recommended Paul Silvia's book "How To Write a Lot." I bought the book based upon his recommendation and decided to implement the program. So far, my progress has been erratic but steadily improving. See the graphs below for daily updates on my progress through the program.
Another way to track progress is to see how I am doing by day of the week. Since I take Saturdays off from writing, I expect that my weeks might show a cyclical pattern of productivity (or lack thereof). The two graphs below show how well I am doing on each day of the week. Hopefully I can smooth out my trajectories on both words and goals as I tweak the system to suit my own idiosyncrasies.
Below I graph the process-related material that shows how I am spending my morning writing time.
Finally, I intend to keep track of my true productivity by tracking the number of publications sent out. As Silvia writes, submitting manuscripts is the only way to get them published but not all of them will get published. Keeping a log of papers submitted and published by quarter will show just how well this program works for me. At this point, I have no data so stay tuned for more graphs.